… always have high expectations. We're pleased to meet them! There are numerous mountain peaks and pastures in around Rietz that only wait for you to come to them. Highlights like climbing the Grießkogel, the Hohe Munde or the Narrenkogel are of course a must for all summiteers on holiday in Rietz. Over and over again, there are new views onto the most beautiful natural surroundings the Tyrolean Mountains provide.
Surrounded by impressive mountains, Tyrol has even more natural gems to offer. Lake Fernsteinsee in 31.5 kilometres distance is the perfect destination for children and adults.
ll fishing enthusiasts just have to visit the "Stamser Fischteich" (Stams Fishpond). Spend a day outdoors and enjoy the sunshine while you are chilling and fishing.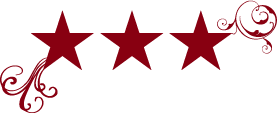 Escape the summer heat and visit one of the many public outdoor pools in Tyrol. Tyrol provides numerous great and most of all child-friendly public pools. Your little ones will be perfectly entertained by a team of hosts while you enjoy the great weather and can jump into the water to cool off whenever you want!
The greatest happiness on earth is sitting in the saddle of a horse. Who doesn't know this proverb? And there are many ways to find happiness when you are riding a horse. Leisure horse rides facilitate direct contact with the animals and with the outdoor nature. Marvel at the Tyrolean mountains while you are sitting on the back of a horse or learn the basics of "reining" at the riding arena of Telfs. We are pleased to book the lessons for you.
The local tennis court provides 2 outdoor sand courts. So, the way is clear for some exciting matches. Just go for game, set and match!