Here, you can experience the Thaler Distillery within the scope of a quite special individual tour.
Experience the special savours throughout the tour through the former cabinetmaker's workshop in our house and take a look behind the scenes to learn more about the art of distilling.

Those participating in the tour will gain insight in the world of spirit drinks and see how selected fruit varieties are distilled to become delicious brandies and liquors. We will take you to the places where these spirits and liquors are made and stored.

A savoury degustation is the highlight of this trip to world of »spirit specialties«.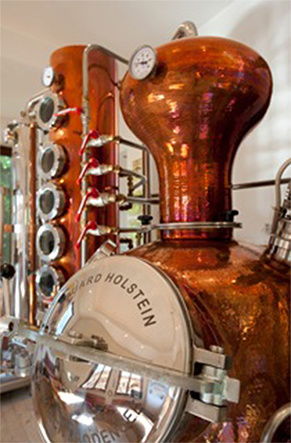 Two of our unique and unmatched specialties are e.g. our "Gletscherbrand" (glacier spirit) and our "Alpine Whiskey". Let yourself be enchanted!